Practicing Yoga in one of the most beautiful sceneries of Lake Como
The annual event "Yoga, nature in autumn,  dedicated to Valle d'Intelvi water" took place in Claino con Osteno, a small town in a lovely valley,, on Saturday 15, and Sunday 16 October 2022
Sandwiched between Lake Como and Lugano, Valle d'Intelvi is quiet and accessible to everyone. A very green valley, a destination for those who seek absolute relaxation.
"Patch of Heaven" farmhouse stands there, a true paradise on earth. This is the marvellous location that hosted the Yoga event, with hundreds of participants from all over the region and beyond.
Undoubtedly a perfect place where practicing yoga in Lake Como.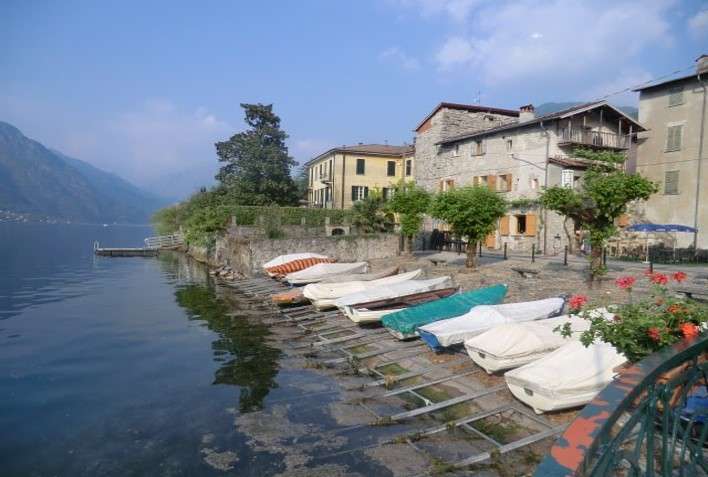 Let's discover what is Yoga and why it's good for you.
Who has never heard of Yoga, the oriental discipline that in recent decades has increasingly conquered the spotlight, around the world?
Apparently, with good reason. Several studies attest to its multiple virtues in terms of both the prevention of some deleterious psychophysical states (such as the prevention of "burnout", depression, dementia, and anxiety states) as well as in the treatment of some pathologies (type II diabetes, PTSD and some forms of osteoarthritis).
The word yoga is mentioned for the first time in the Vedas, precisely the Upanishads, the oldest collection of spiritual texts in Sanskrit, dating back to the period between 1500 and 900 BC. But the first traces of this practice also date back to millennia earlier, in the places of the Indus Valley.
An ancient discipline that is still studied and loved today for its countless benefits.
Yoga is a millenary practice that involves body, mind, and spirit through the execution of sequences of positions, controlled and conscious breathing techniques, and meditation.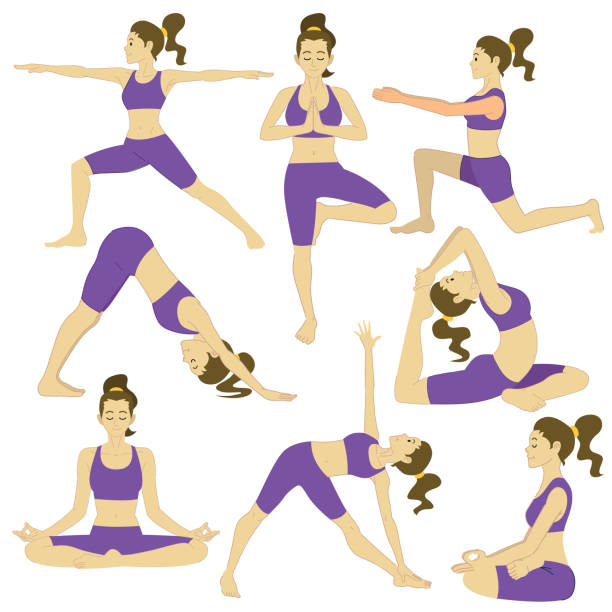 Yoga from ancient times to the present day
Since then, yoga practice has evolved more and more until, from a mainly meditative practice based on a few positions, it has transformed into a much more demanding discipline, interesting all body, transforming itself into what is now called "modern Yoga" thanks to the contribution of various masters, also called "guru", such as Krishnamacharya, Indra Devi (known as the "First Lady of yoga"), and B. K. S. Iyengar.
Today it is recommended even for children who can benefit from it.
It is therefore clear that the practice of Yoga is a truly effective tool to better enjoy every aspect of our existence. Furthermore, it is a transversal discipline suitable for any age. There are many studies in recent years that show, for example, how a regular Yoga practice helps prevent the onset of dementia and prevent cognitive decline in elderly subjects, how it can improve symptoms related to osteoarthritis, and how in general improve the quality of life and physical, mental health and even the quality of social life in the elderly.
The event: between yoga and nature
A path to know and rediscover this vital element overcoming resistance and fears. A guided exploration in a natural and liberating contact. A sweet and profound confrontation with one's own interiority, to come out of it invigorated, strong, more joyful, and regenerated.
So'ham Association has been offering Yoga Courses in Como, Menaggio, and the upper lake for 30 years, aimed at all age groups using 4 qualified teachers.
The Association holds courses in various disciplines: Qi Gong, Zen meditation, psychological astrology, Yoga and Science, Ayurveda, Spirituality, Art, Ecology, and Natural nutrition. It offers spaces for operators in bio-natural disciplines. Moreover, it organizes Yoga nature courses, wellness festivals, and cultural days.
The Association also promotes initiatives to encourage the individual's evolutionary-creative development in a path of awakening consciousness and activating inner resources.
To this end, it spreads Yoga together with practices and knowledge inspired by ancient spiritual traditions, remaining open to modern scientific acquisitions, in a global vision of the human being seen in harmony with all forms of expression of life and consciousness.
This year the Association proposed an immersive event for all yoga lovers, where nature and discipline came together for the psychophysical well-being of the participants.
The aim was to get in touch with oneself, considering the human being as a living being in its relationship with the natural and social environment. Inner communication flowed lightly, favouring an ecological and cultural education of respect and harmony with the environment and with one's body.
A day that every participant will surely remember forever.
Not just yoga: 2022 sporting events on Lake Como
Lake Como is a special place for all those who love to practice outdoor sports, admiring the breath-taking views that only this lake can offer.
Inhabitants and tourists flock to many activities and sports every year. Those who love silence and want to do sports can choose sailing, canoeing, windsurfing, kitesurfing, wakeboarding, etc. (which we had already told you about here.
And if you are passing through and want to stay in a simple but welcoming place, we invite you to stay at our Hotel Loveno, a small family hotel that will pamper you and give you lots of advice on what to see and what to do around.
Hotel Loveno is located in Menaggio, on a sweet hill surrounded by greenery and tranquillity. A perfect place for a perfect rest.
We are just 25 minutes by car from Claino con Osteno, where the Yoga in Nature event, which we mentioned in this article, takes place every year, 1 hour away from Como, and 1h35 from Milan.
Contact  us to discover more info@hotelloveno.com.
– Sara & Gaia