Hospitality on Lake Como in the past: Mark Twain
We've already talked about how much hospitality is considered as an important value in the area around Lake Como, a source of pride learned through the years, from one generation to another.
In fact, making a guest feel comfortable and offer him a memorable vacation is not an easy job, and to better understand the tourist culture of this place we should take a little trip in the past, back to Mark Twain's time.
Some of the hotels and villas overlooking Lake Como date back to the 18th Century when the beauty of the Medieval villages was discovered and enriched with the first tourist buildings. Places like Metropole Hotel, Villa d'Este, Grand Hotel Villa Serbelloni and Grand Hotel Gardone, lived through revolutionary discoveries and hosted the most prestigious personalities of the past. Writers and musicians walked these paths, people like Shelley, Stendhal, Byron, Verdi, Liszt and Heller, but also King Leopold of Austria and the Saudi Arabian Royal Family, besides many movie stars of the shiny Hollywood, like Greta Garbo, Elizabeth Taylor, Sharon Stone, Gary Cooper, Mel Gibson and Woody Allen.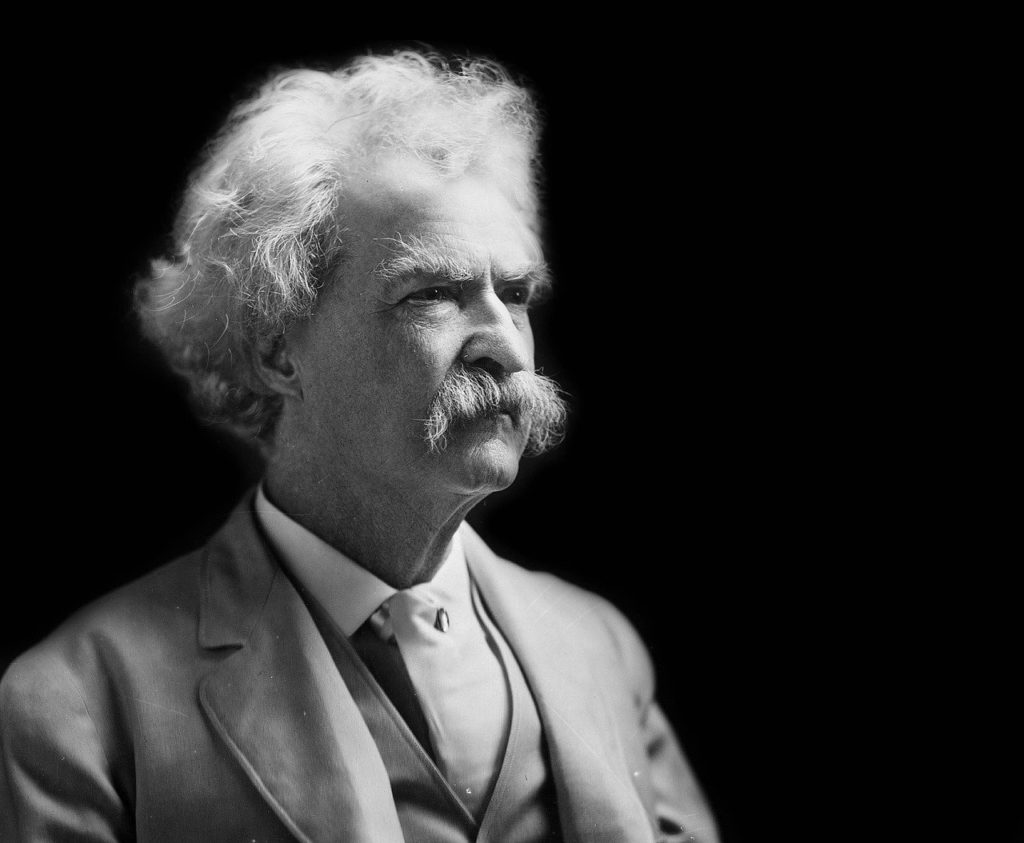 The stay of the most prestigious personalities described in letters, writings and books.
Sometimes, these celebs left evidence of their stay through writings or talks, describing their feelings about these places. We can imagine how Liszt spent his time on the lakeside, thanks to the vast collection of letters he wrote during those days, saying "when you write the story of two happy lovers, set it on the banks of Lake Como. I do not know of any place which is more demonstrably blessed by heaven; I have never seen another one where the charms of a life of love can appear more natural". 
What is more, we can imagine Mark Twain's daily routine in Como, reading how he felt at the end of each day:  "Then everybody went to sleep between the scented sheets, drowsy but excited by the agitated alternation of different sceneries which used to crowd in our mind".
The Innocents Abroad, a collection of Mark Twain's letters dedicated to an unforgettable travel.
One of the most prestigious testimonies about travelling to Lake Como is, indeed, written by Mark Twain. After visiting Italy and staying on Lake Como in 1867, during a trip that he called "The first organized pleasure party ever assembled for a transatlantic voyage", the famous writer, whose real name was Samuel Langhorne Clemens, wrote "The Innocents Abroad". This book, officially published in 1869, is a detailed account of his six-month long journey through Europe and Italy.
"Travel is fatal to prejudice, bigotry, and narrow-mindedness, and many of our people need it sorely on these accounts" he wrote, with the wit and the experience of a man who lived both through love and pain. 
He was born in Florida, Missouri (U.S.A.) in 1835 as the sixth of seven children, although three of his siblings died at a young age. After the early death of his father, Twain, who was only 11 years old, left school to become a printer's apprentice. Two years later, he began providing articles for the Hannibal Journal, the local newspaper owned by his brother Orion, starting his career as a journalist. 
Discover the paths that Mark Twain described during his travel in one of the best-selling travel books of all time.
When he was 18, he left his birthplace and moved to New York City to join the newly formed International Typographical Union. Through the years, Twain educated himself in public libraries, while his dream of becoming a pilot was growing stronger. Sometime later, thanks to the pilot Horace E. Bixby, he began studying the Mississippi river, how to understand and navigate its currents and channels, to avoid the submerged rock and snugs and to become a young pilot. Two years later, he obtained his pilot's licence and nicknamed himself Mark Twain. 
After the Civil War broke, he moved and travelled to Nevada to work for his brother Orion as a journalist, but the real success as a writer started in 1865, growing stronger year after year and bringing him national attention.
Mark Twain was already a renowned writer when he travelled to Italy, his collection of letters not only describes with great humour his love for travels and discovering new places, but also tells the story of him falling in love with Olivia, the woman who later became his wife, while he was travelling with her brother to our country. The Innocents Abroad soon became the best- selling Twain's work during his lifetime, as well as one of the best-selling travel books of all time.
His experience in Lake Como, more than any other European place he visited, was meaningful for its life and enriched his writings of experiences: "from my window here in Bellagio, I have a view of the other side of the lake now, which is as beautiful as a picture."
If you feel like "vegetating in one little corner of the earth", travel to Italy and enjoy the renowned hospitality on Lake Como.
The number of love letters dedicated to Lake Como and its surrounding cities increased year after year, and the pleasure of a warm welcome and a professional hospitality became a worldwide renown value. 
Mountains, lake, romantic views, and unique atmospheres are still the same, always waiting there for new visitors to be enchanted, after a night spent at an hotel or a relaxing evening spent in a luxurious Spa. 
Our Hotel Loveno is always available for bookings, if you're looking for a good starting point to retrace the paths of prestigious writers, musicians, actors and VIPs. We're also easily reachable both by public transport and by car and offer to our visitors a wide range of additional services. 
So, if you want to open your mind and experience a holiday worth to be told, follow Mark Twain's advices, as he said: "Broad, wholesome, charitable views of men and things cannot be acquired by vegetating in one little corner of the earth all one's lifetime."
Contact us to discover more info@hotelloveno.com.
–  Sara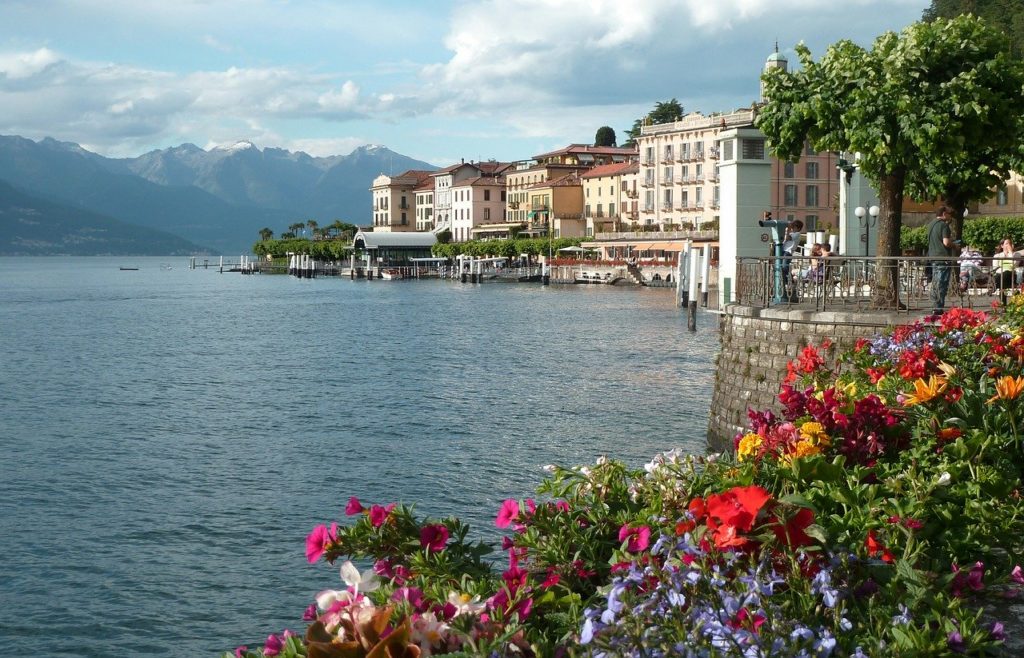 Sources
https://www.albergometropole.it/hotel_history.php
http://www.historichotelsthenandnow.com/villaestecernobbio.html
https://www.tuiholidays.ie/discover/2018/04/22/star-filled-history-europes-lakes
https://twainsgeography.com/content/bellagio-and-lake-como
http://www.grandvoyageitaly.com/piazza/become-an-innocent-abroad-and-travel-to-italy-as-mark-twain-did
https://en.wikipedia.org/wiki/The_Innocents_Abroad
Climate change and its influence on lake navigation. [...]
Looking for a green walk to regenerate your [...]