What to do on Lake Como when raining
Lake Como is an inexhaustible source of places to be discovered. But what to do in Lake Como when it rains, just during our vacation?
Even when it rains, there are different activities you can enjoy!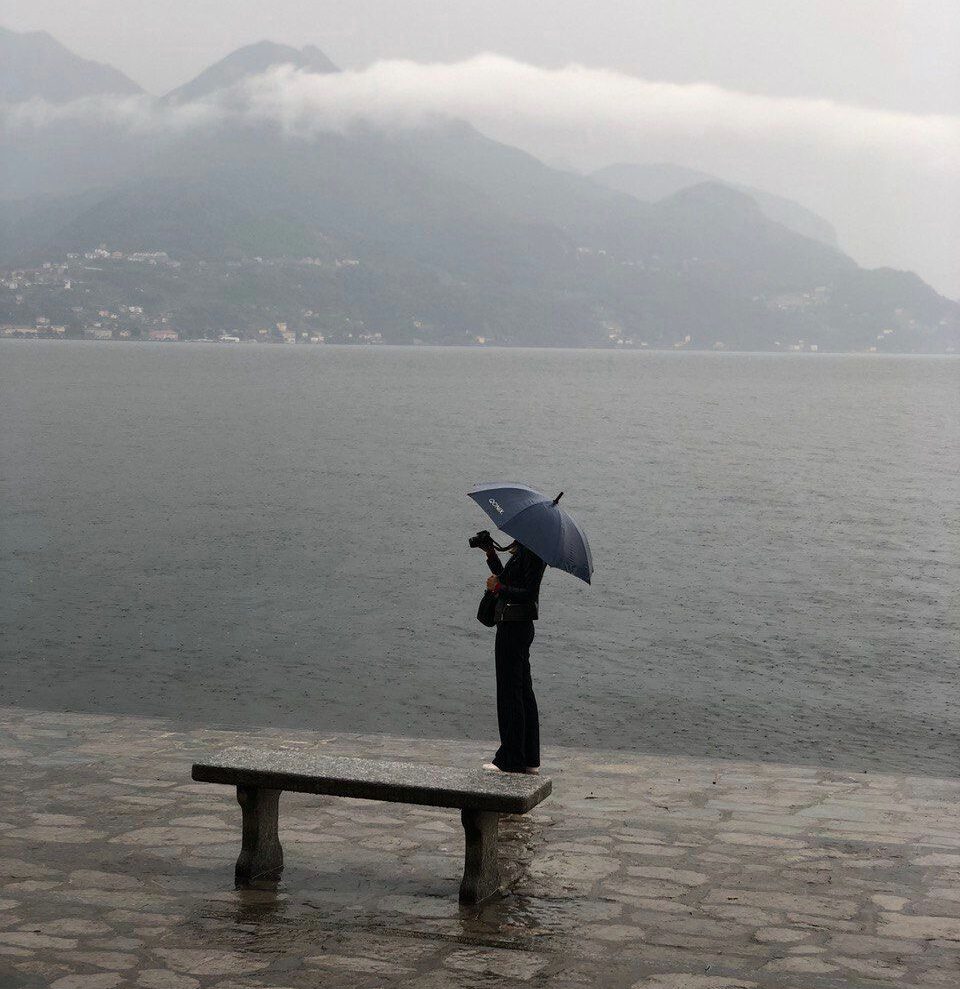 Here are some ideas on what to do when the weather is not favorable:
Explore the picturesque villages:

Lake Como is surrounded by charming towns and cities such as Bellagio, Varenna, Menaggio, Lecco, and Como. Even in the rain, these places retain their charm. You can stroll through the narrow medieval streets, visit the local churches and museums or simply enjoy a coffee in a cozy cafe.

Visit the historic villas:

the lake is famous for its splendid historic villas, such as Villa del Balbianello, Villa Carlotta, and Villa Olmo. These residences are open to the public at specific times and periods and offer a valid refuge in case of bad weather. You will be able to admire the works of art and the beautiful gardens and enjoy the rich history and architecture of these places worthy of a fairy tale.

Taste the local cuisine: in the rain, you can dedicate yourself to discovering the traditional cuisine of Lake Como. You will find numerous restaurants serving local specialties such as fish risotto, grilled lake fish, typical cheeses, and regional desserts. You can also participate in fabulous cooking classes or wine tastings, like those we organize at our Hotel Loveno or other places nearby.
Explore the museums:

The Lake Como area offers a variety of interesting museums. For example, you can visit the Silk Museum in Como, which tells the story of local silk, or the Moto Guzzi Museum in Mandello del Lario, dedicated to famous Italian motorcycles, or the Cycling Museum. These indoor attractions are ideal in wet weather.

Relax in a Spa:

if the weather is really rainy and you want a total break, you can opt for a day of well-being in one of the luxurious spas along the lake. With massages, spa treatments, and relaxation facilities, you can pamper yourself and completely unwind.

Shopping:

if you can't give up shopping even on vacation, cities like Como offer a vast choice of shops. You will find fashion boutiques, jewelers, local products shops, and much more. This could be an opportunity to buy unique souvenirs or Made in Italy fashion items.
Remember that even in the rain, Lake Como retains its unique charm. So, while outdoor activities may be limited, there is still plenty to do to enjoy your visit.
Where to go when it rains: our advice for visiting Lake Como from a different perspective.
As already mentioned, Lake Como offers many interesting museums and exhibitions to attend in case of rain.
Here we leave you some advice for visiting Lake Como from a different perspective when it's raining outside.
One of those, if you are a cycling lover, is the "Madonna del Ghisallo Cycling Museum" which is in the town of Magreglio, on the hills of Lake Como.
The Cycling Museum is a museum dedicated to the history and culture of cycling. It is located next to the Basilica of the Madonna del Ghisallo, a sacred place for cyclists, where you can find objects, relics, historic bicycles, and jerseys worn by famous cyclists.
You can admire a collection of trophies, vintage bicycles, photographs, and other objects that tell the story of cycling.
Another museum worth visiting is the Paolo Giovio Civic Archaeological Museum, located in Como, which houses a vast collection of archaeological finds that bear witness to the history and culture of the Como region.
The museum is located inside Villa Olmo, a splendid neoclassical residence located on the Como lakefront, from which you can also admire the lush gardens.
The museum also offers an educational trail that guides visitors through the history of the area, providing insights into cultural influences, connections with other regions, and transformations over time.
Again, for museums and guided tours lovers, we recommend taking a trip to the Museum of Navigation Tools of Lake Como, which exhibits models of boats, navigation equipment, photographs, and historic documents that tell the story of transport and related activities at the lake, or at the Barca Lariana G. Baragiola Museum. This museum, located in Pianello del Lario, features a collection of traditional boats from the Lake Como area. Here you can admire the ancient wooden boats used for fishing, transport, and other activities related to the lake.
If, on the other hand, you need a bit of healthy relaxation and fun, we suggest you spend a day at the "Splash and Spa Tamaro" a water park and wellness center located near Lugano.
This Spa offers a variety of water attractions, such as water slides and pools, and relaxation facilities, creating a fun and relaxing experience for visitors of all ages.
A few more suggestions for some interesting art and history stops.
The Pinacoteca Civica di Como, an art museum located right in the city of Como, exhibits a collection of works of art that cover a wide period and include different art schools.
The collection of the Pinacoteca includes paintings, sculptures, and other works of art ranging from the Middle Ages to the 19th century.
Finally, we must not forget to visit Villa Manzoni!
Villa Manzoni is a historic residence located in Lecco, built in the 17th century. This house belonged to the Manzoni family, including the famous poet and author of "I Promessi Sposi", Alessandro Manzoni, and his father, Pietro Manzoni.
Today, Villa Manzoni has become a museum celebrating the life and work of Alessandro Manzoni. The villa presents a collection of objects, furniture, documents, and manuscripts that bear witness to the life and works of Manzoni, including his masterpiece "The Betrothed".
Visitors can explore the interiors of the villa and immerse themselves in the history and atmosphere of the era in which Manzoni lived. There are also rooms dedicated to Manzoni's literary work and his influence on Italian literature.
In addition to the museum, Villa Manzoni also hosts cultural events, temporary exhibitions, and other activities related to art and culture.
The villa is also surrounded by a large park with Italian gardens and offers a panoramic view of the lake on the Lecco side. 
The combination of history, culture, and natural beauty makes Villa Manzoni an interesting destination for literature, history, and art passionate, as well as for those who wish to spend time in a peaceful and picturesque environment.
Contact  us to discover more info@hotelloveno.com.
– Sara