Whether you are passionate in sports, excursions or natural beauties, Lake Como Cycling is an experience you won't forget.
Every year, more and more tourists travel to Lombardy, attracted to the particular beauty that comes from Lake Como and the surrounding mountains. This combination makes Como a beautiful city to visit, but the best thing to know is that you can take your bike with you and ride through the landscapes, discovering the most hidden places of this city. From the relaxing trips, enjoying food and wine by the road, to the fearless bike climbs and mountain trails: Como offers all sorts of guides to experience Lake Como Cycling.
Discover some paths of the legendary Giro D'Italia through Lake Como Cycling
Though you don't have to be a professional cyclist to enjoy the pleasure of Lake Como Cycling, you may meet one during your ride. Sure enough, one of the most exciting things of Como bike tours is the possibility of climbing the mountain passages of the Legendary Giro D'Italia, the annual multiple-stage bicycle race primarily held in Italy. This famous race is usually held during May and, though its route changes every year, it always includes passages through these mountains.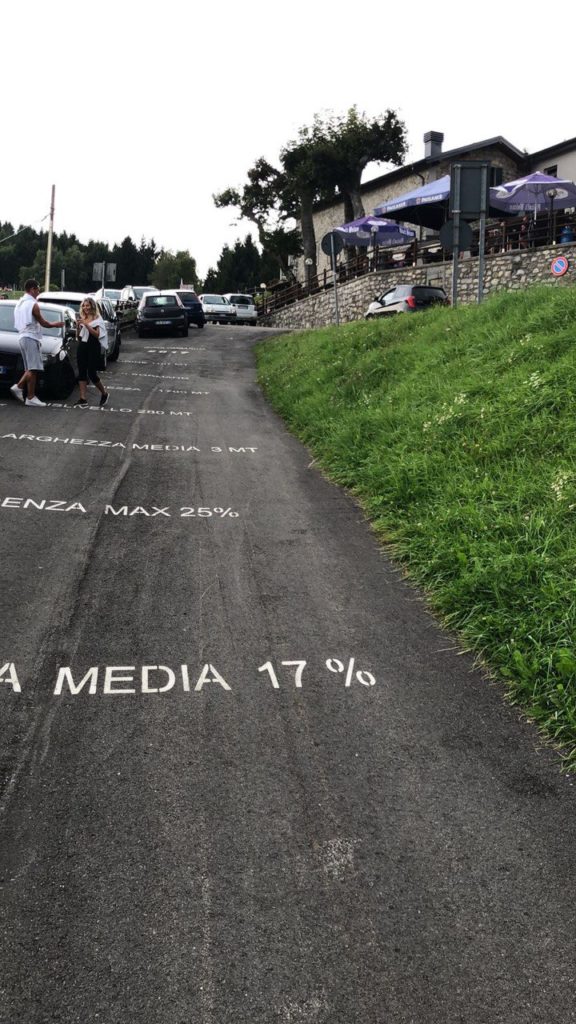 Challenge yourself and climb the hardest cycling path in the world, Muro di Sormano. One of the hardest climbs is, in fact, in Como area and is called Muro di Sormano. The climb is particularly difficult for cyclists because of its average gradient of 17% when 10% is usually thought as high, and a maximum gradient of 25%. During the '60s, due to the several complains by cyclists and fans of the ride, this passage was taken off the route and readmitted only in the 2012 edition, after a complete restoration. The passage was in fact too hard to ride, and timing results were often difficult to calculate, due to the high number of cyclists that fell off the bike and to all the fans that tried to push their favourites farther. Muro di Sormano is now completely restored and, as you go, you can read the gradient elevation kilometres printed on the ground, followed by a quote from Gino Bartali, a Champion road cyclist who won the Giro D'Italia three times and the Tour de France twice.
Discover the history of Madonna del Ghisallo, one of the main attractions of Lake Como.
Don't worry, not all the climbs are that hard. After the most feared climb of Muro di Sormano, you can take a deep breath in front of Madonna del Ghisallo Church. Situated on a steep hill, through the years this church became a natural stopping point for all the cyclists that can climb up directly from the shores of Lake Como. Originally, the name of the church derives from the legendary apparition of Virgin Mary to Count Ghisallo, who helped him escape a robbery. Today, Madonna del Ghisallo is the patroness of cyclist, and the shrine, once built for the apparition, contains a small cycling museum with bikes and jerseys used by cyclists in their races.
From easy to very difficult, choose your favourite Lake Como bike tour.
Of course, there are plenty of other tours besides those following the Giro d'Italia stops. You can start your trip from the surrounding cities and follow loops or riversides, taking part in tours that can vary in difficulty, duration and distance. The easier tours start from Domaso, when cyclists meet and start their climb for a distance that varies from 38 to 42 kilometres, following an easy and almost 2-hour long road ride that requires no special fitness level. Instead, harder routes start from Bellagio and Dorio, and cyclists who want to take part in these trips should be a bit more trained. Sure enough, the difficult part of these climbs is intermediate and, though the duration can sometimes be shorter than the easiest rides, they could also be 50 kilometres long. Lastly, if you are a pro cyclist or just well trained, you can also enjoy the hardest tours and challenge yourself with an expert road ride. Though these tours include mostly well-paved roads, you can also expect crossings by ferry, unpaved roads and difficult portions to ride. They usually start from Menaggio, Fiumelatte or Lezzeno, the distance goes from 35 to 86 kilometres and the duration may vary from 3 to 5 hours.
Finally, for a more relaxing stay, you can also take part in panoramic tours with food and wine tasting stops. These tours are a more cultural way of enjoying the surroundings of Lake Como, as you can see countries and vineyards by the road and, at the end of the day, enjoy local food, local wine and warm hospitality in one of the cosy chalets with a gorgeous view.
No need to be a cyclist to enjoy Lake Como cycling
Cycling around Lake Como could also be a last-minute choice. Every year, thousands of tourists travel from all over the world to the surrounding towns and explore paths and routes around the lake, whether by feet or bike. In fact, you don't need to plan your route at home before leaving, and there's no need to be a habitual cyclist. Thanks to the bike rental services all around the lake, the decision is yours to take whenever you want. Local Hotels, like Hotel Loveno, usually provide a warm welcome to their guests who arrive with bikes and are pleased to offer a wide range of services during their stay.
How to reach us before enjoying the paths of Lake Como Cycling
Whether you decide to take your bike or not, there are many ways to reach us, at Hotel Loveno. The most convenient is probably starting from Menaggio, a small town on the western shore of Lake Como, located on the mouth of river Senagra. Once arrived at Menaggio by bus or boat, you can simply walk to our Hotel or take a bus, line C13, which runs mostly every hour and heads to Plesio. By bus, you can also reach us starting from Como Lake. The main bus station is on the right side of the town, there you can take bus line C10 running from Como to Colico and vice versa.
Another choice is taking a hydrofoil or the slow boat from Navigazione Laghi dock. Instead, if you're travelling from Lugano, you can take bus line C12, which heads precisely to Menaggio. From Milan, you can reach us by train, taking the line which runs from Milano Centrale to Varenna and later the ferry or shuttle boat.
Nature, sport, culture, food, wine and an easy way to travel. All in one place. What else? Get fit, prepare your backpacks and let's visit Lake Como!
Contact us to discover more info@hotelloveno.com.
–  Sara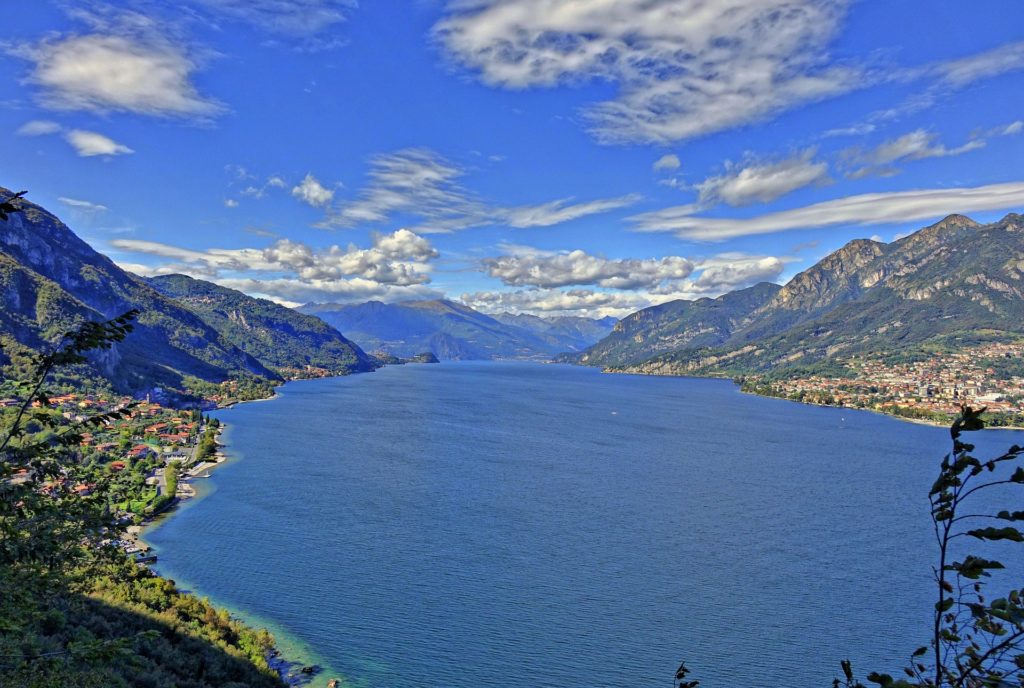 Sources:
La Ferrata del Centenario to Monte Grona – a beautiful mountain to be explored. What Via Ferratas are and why are they so loved by any [...]