Plan your 2024 Holidays and discover the hidden treasures of Lake Como: villas, gardens, churches and palaces!
If you still have doubts about what to do this year for your holidays, then it's time to clear up your ideas and choose one and only destination: Lake Como and its beautiful treasures.
Start to plan your 2024 Holidays and discover how many beauties Lake Como can offer.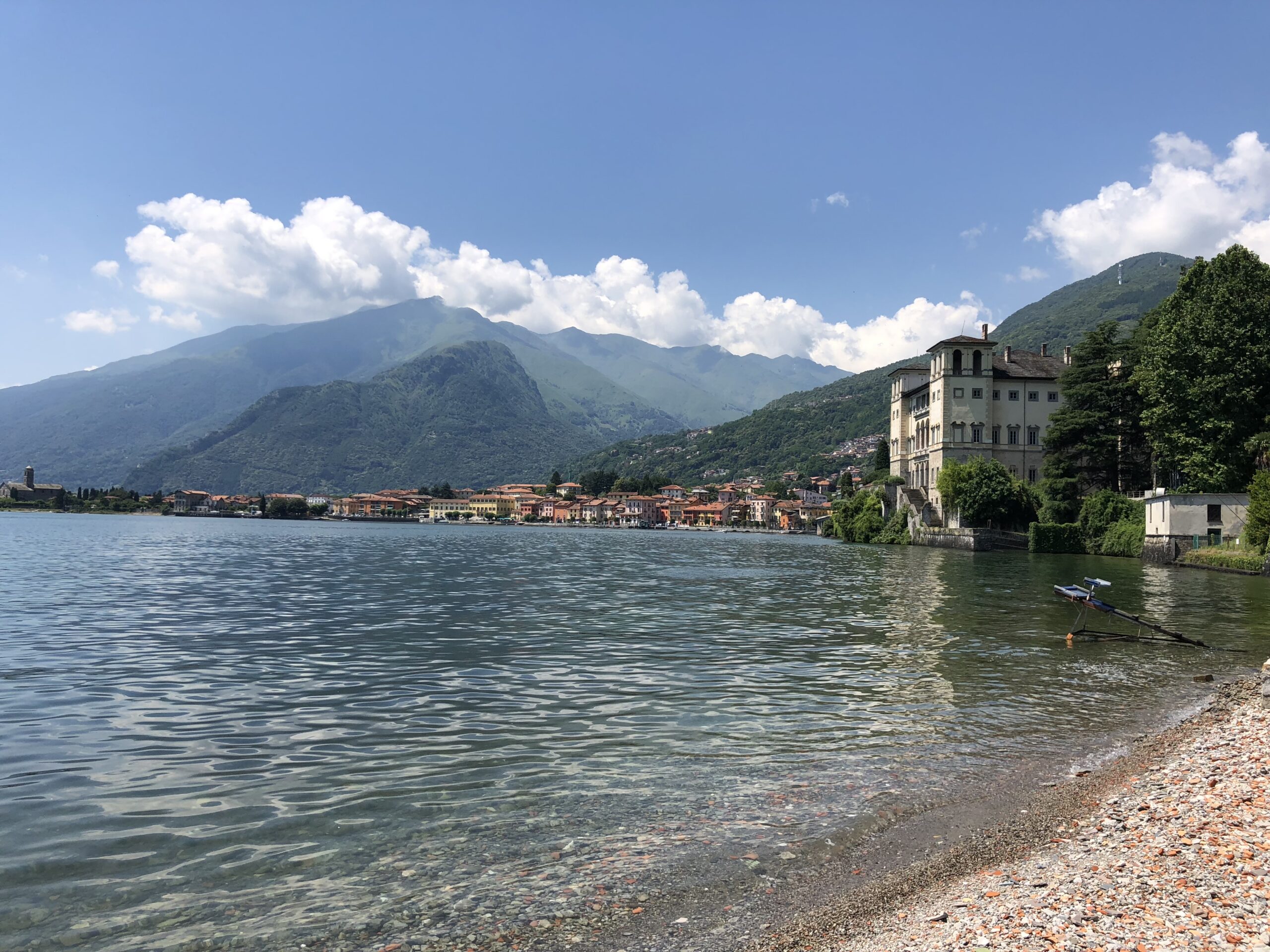 There's a lot to see and experience here around our lake: sports activities, historical sites, stunning sceneries, guided tours, villas, gardens, and also amazing food!
Today we're going to tell you about some beautiful places not to be missed. So, take notes!
Among the numerous villas, gardens, churches, and palaces that we recommend, surely the most famous stand out, some examples? Villa Cipressi, Villa del Balbianello, Villa Olmo, Villa Melzi, Villa Carlotta, Villa Erba, Santuario della Beata Vergine del Soccorso, Chiesa di San Martino, Parco di Villa Serbelloni, the Velarca, and many other places and museums.
Lake Como Holidays 2024: discovering the lake from North to South.
The lake extends between two provinces, named Como and Lecco, as the homonym cities which are located at the two southern ends of the respective branches, composed of three different compartments or branches: the branch of Como and that of Lecco, almost symmetrical, and the wider Colico basin located to the north. The northernmost city is Gera Lario, about fifty kilometers away from both Como and Lecco cities.
From place to place you must follow a provincial street which often crosses small villages, causing traffic and crowding.
This means that to go from north to south you must take also 2 hours, depending on the period, the season, and the time.
A quicker way to visit the various places of interest around the lake, without using a bus or car, is to cross it by hydrofoil or other types of boat, saving time and money!
Lose yourself among the most luxurious villas on your next Lake Como Holidays.
The villas around Lake Como are countless. Many of them are not even open to the public because they are still residences of noble families. 
Before starting your trip around for your next Lake Como holidays, we suggest you write a wishlist of the must-see places and then draw a well-defined itinerary that follows a linear route.
Hereby, we are going to suggest some  itineraries you will certainly love!
If you are staying at our Hotel Loveno we can suggest starting your holidays with fun! 
Taking a 15 mins-ferry to beautiful Bellagio,  one of the most famous places on Lake Como.
From Menaggio's dock, you can reach this lovely village and then peek into the beautiful Park of Villa Serbelloni. From the park, crossed by a suggestive maze of avenues and paths immersed in native and exotic vegetation and embellished with terraces and statues, you can enjoy a superb panorama of the two branches of the Lake.
Bellagio is a painting come true. It is worth a visit before continuing on your trip.
Now it's time to take our ferry again and stop at Varenna.
In this scenic village you can visit Villa Cipressi, which is a complex of buildings and gardens steeped in history, mainly built between the 1400s and 1800s.
Among the villa's guests there were the Emperor of Austria, Ferdinand I and his family, and many other celebs. Villa Cipressi is now a Hotel, but it's possible to visit its fantastic Gardens together with Villa Monastero's adjacent gardens.
From Varenna, you can take another boat (slow or rapid) and get to Como, to keep on your tour, or come back to our hotel in a few mins if you are tired.
Once in Como, with a nice walk alongside the Lake, you can get to the magnificent Villa Olmo, one of the main symbols of the city of Como.
It is an eighteenth-century villa of monumental dimensions that is absolutely worth a visit. Its entrance and gardens are free of charge, and accessible all year long.
Only 3 km away from Villa Olmo you can find another important and dreamy location with a secular park: Villa Erba, which is a place of great historical interest, Luchino Visconti's Museum of Rooms site, as well as being an exhibition and congress center. 
Be aware that this Villa is not accessible every day, so we suggest you get info before visiting it.
Lake Como Holidays: from Como to Menaggio across stunning historical places.
It's hard to visit everything in one day only, so, what we suggest is to design a new itinerary to enjoy at best your remaining days of your Lake Como Holidays.
If you have already visited Villa Olmo and Villa Erba in Como, you can proceed your tour starting from Cernobbio's Villa Bernasconi, a marvellous mansion with an Art Nouveau turret.
After leaving the Villa, fascinated by its building and atmosphere, you can get back on your way to the Velarca 
The Velarca is a boat house built in the late 1950s and now guarded by FAI, Fondo Ambiente Italiano Association. Its incredible beauty and design will amaze you.
The Velarca is located in Ossuccio, near Tremezzina. From there you can start an incredible experience by walking across nature, reaching Sacro Monte di Ossuccio.
The complex of the Sacro Monte della Beata Vergine di Ossuccio, included in the Unesco World Heritage List in 2003, comprehends the Sanctuary and fourteen chapels that illustrate the Mysteries of the Rosary through 230 life-size statues, true masterpieces of art.
During the walk, you will fill your eyes with wonderful views. From there, start your descent toward the lake and get to Lenno, where you can head to your next destination or just stop and come back here another day, if the visit get you tired.
Another place not to be missed is Villa del Balbianello. A taxi boat will easily bring you to Villa del Balbianello, or you can reach it on foot from Lenno. This is one of the most suggestive villas of the whole lake and another FAI property. 
From this exclusive villa, you can continue your tour discovering the beauties of the lake, heading to Villa Carlotta, and passing by Palazzo Rosati, a private palace from the 1700s, which is a private residence.
Villa Carlotta is a place of rare beauty, located in a panoramic position on the shore of Lake Como, facing the breathtaking scenery of the Grigne and Bellagio.
From March it is open every day and inside it is possible to admire all the art collections and its beautiful Italian-style garden.
Before coming back to Hotel Loveno, where you are spending your Lake Como holidays 2024, stop for a while in the famous St. Martin's Church (Chiesa di San Martino) in Griante from where to admire a fantastic panorama on Bellagio and the two diverging branches of the lake.
Your trip around the villas, gardens, and all the hidden treasures of Lake Como may continue for days and days…there's a lot to see in our province and also on the other side of the lake.
Many natural parks and paths, stunning panoramic views and exclusive palaces and museums.
If you want to experience something unique, you may visit Lake Como!
Contact us to discover more info@hotelloveno.com.
– Sara