Hiking in Val Sanagra
Not too far from Hotel Loveno in Menaggio, there is a fantastic valley called Val Sanagra, which offers many hiking trails for nature lovers with an amazing view on Lake Como. Situated in the Lepontine Alps between 300m and 2.000m a.s.l., it has unique endemic species and one of the oldest rock formations in Italy. From Menaggio, within a 4 hours easy walk one can go to this beautiful valley and come back. The itinerary starts from Piazza Garibaldi in Menaggio and continues to Cardano, where there is the splendid Villa Bagatti Valsecchi from the 16th century and organizes many events during the year. After Cardano, follow the signs for Gonte and Rogolone, where the majestic oak tree called il Rogolone is located. Here you can take some time to enjoy the tree of 25m high and with 8m circumference, symbol of the Val Sanagra Park and declared Natural Monument. For locals it is the oldest tree in Europe.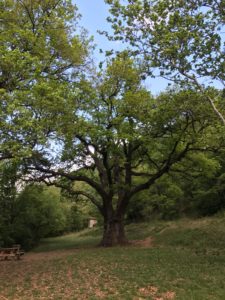 Photo credits: Chiara Galati
The park is famous for its wild untouched countryside with woods, meadows and pastures, which hosts a wildlife heritage of great value. In fact, more than a hundred migratory animals live in the area. Moreover, the park has rests of a continental forest dated back to 310 million years ago. The Park of Sanagra Valley conserves the Trigonocarpus, the earliest fossil seeds in history, a combination of ferns and conifers.
After this stop, follow the signs for Velzo and after walking for about 40 minutes you end up in the rural village of Velzo, where you can find Villa Camozzi. This villa is the Ethnographic and Naturalistic Museum Val Sanagra, which collects the historic and naturalistic knowledge of the Val Sanagra. There are different spaces from palaentologic finding and antique crafts, to the old Menaggio-Porlezza railway. In fact, it is interesting to remember that there was a railway which connected Menaggio and Porlezza, opened in 1884 with the goal of attracting more tourists from North Europe to Lake Como. Travelers arrived by train to Lugano (Switzerland) and were transported by steam boat to Porlezza, from where they took the train to arrive to Menaggio. However, after WWI the line was interrupted. You can a few tracks of the former railway in Menaggio.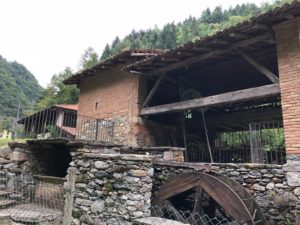 Then, following the signs for Agriturismo la Vecchia Chioderia, you can find an ancient fornace (kiln) used in the past to make bricks and roof tiles. Following the river, you reach Mulino della Valle, another village and from here you descend towards Piamuro and back to Menaggio.
This is a spectacular hiking trail, which is really worth a visit, not only because it offers amazing views on Lake Como, but also because it has an interesting history, dating back to the fossil times. For sure, you won't be disappointed by the interesting discoveries you find on the trail and have something interesting to tell when you come back home.
Contact us to discover more info@hotelloveno.com.
–  Sara
References:
heulys.com/lake como hiking – 6 walks and hiking paths 
www.visitcomo.eu/Guida_LakeComoIsGreen.pdf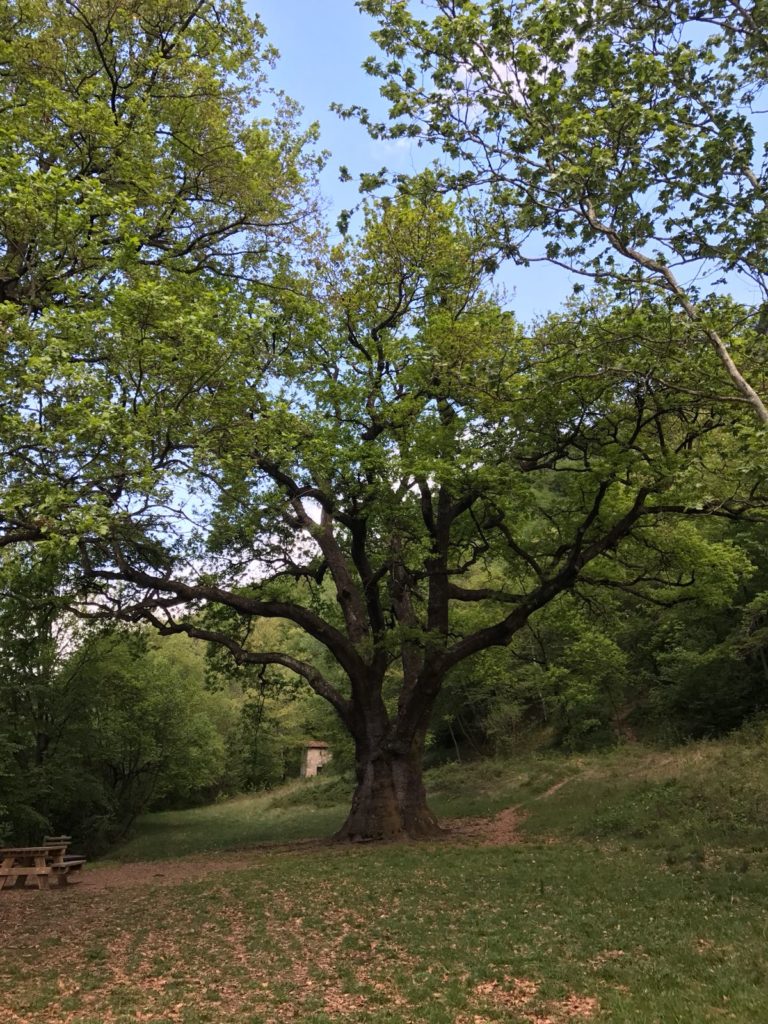 What to do on Lake Como when raining Lake Como is an inexhaustible source of places to be discovered. But what to do in Lake Como [...]