LAKE COMO AND ITS CLEAN-UP PROJECT: THE SEABIN.
Lake Como is starting to mobilize against a problem that is becoming ever more relevant: water pollution.
It's never too late when it comes to the future. Lake waters need to be cleaned up as well as oceans and other seas. The local fauna must be preserved, and urban decorum must be maintained clean and dreamy, as only our Lake can do.
We must think about the future and, even though it's hard to save the entire water basin from pollution and contamination, the municipalities of the Lake must work on it.
That's why a "Seabin" arrived in Lake Como. The initiative starts from Villa Geno, where the Seabin is located. 
The device, in addition to being of great help to the ecosystem, has a very simple and intuitive operation. 
Let's find out more about how it works and how much it's important for cleaning up lake waters.
WHAT'S A SEABIN AND HOW IT WORKS
The Seabin is an underwater "basket" able to significantly reduce pollution due to plastic, and not, found in the lake.
If placed at surface level in a strategic position, it is able, taking advantage of wind and currents, to convey debris directly inside and catch them. The waste remains trapped in the base unit, while the system re-emits the water into the lake, filtered and purified.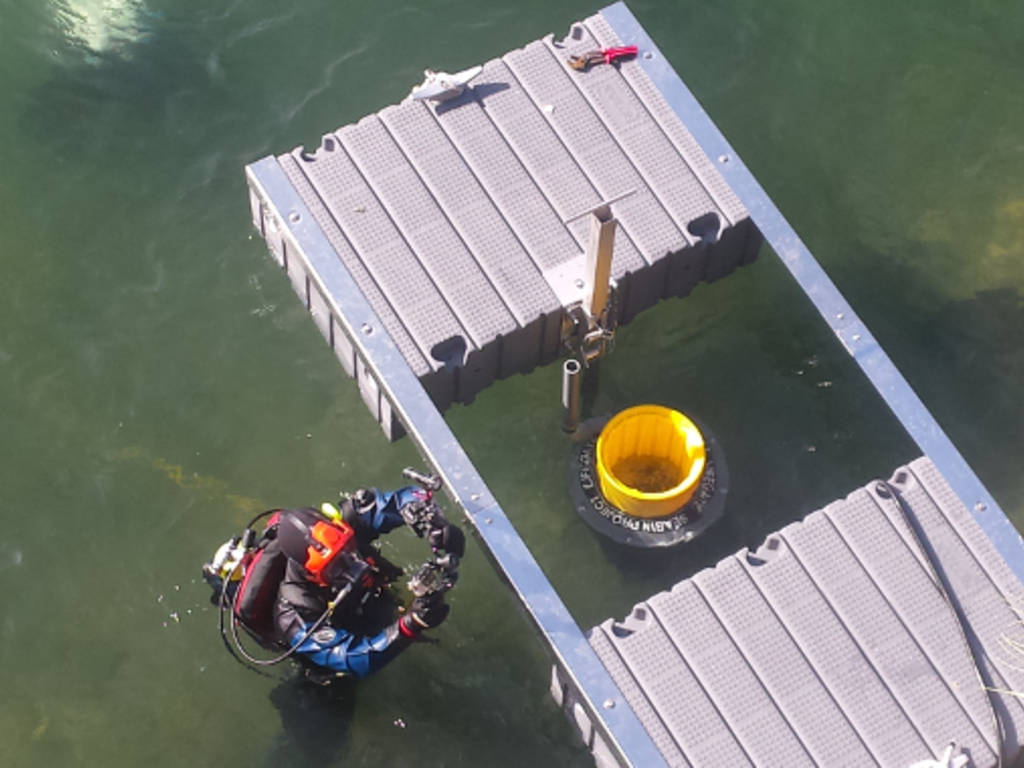 So, the Seabin is a collection bin that aims to reduce pollution in water. It can capture around 1.5 kg of waste per day, equal to over 500 kg of debris a year (depending on its size and weather patterns), including microplastics.
THE "SEABIN" PROJECT
The Seabin is an ambitious project, aimed at enhancing our lake, purifying its waters, and cleaning up tons of plastic waste.
The second fundamental advantage of Seabin is to prevent such harmful materials from continuing to circulate in our waters, taking over the food chain and damaging the ecosystem.
Our Seabin, placed near Menaggio on Lake Como, is the 11th Seabin in Europe. 
The idea of creating a Seabin was born, a few years ago, by a couple of Australian surfers, who subsequently spread their invention all over the world.
The councilor for the environment, Marco Galli, expressed great confidence in this project, declaring: "Plastic in Lario waters is a scourge that must be fought. I dream of seeing many Seabins of different sizes in many other areas of Lake Como".
This small installation will bring enormous benefits to Lake Como and its visitors.
It was possible to achieve this extraordinary result also thanks to the Lifegate "PlasticLess" project and the invaluable support of Volvo and Proteus.
LIFEGATE "PLASTICLESS" PROJECT
LifeGate PlasticLess® project was launched to protect the health of the oceans and our own. The project is ambitious but fundamental for our future. It must help reduce water pollution from ports and marinas and promote a circular economy as well as consumption models centered on reducing, reusing, and recycling waste, in particular plastics.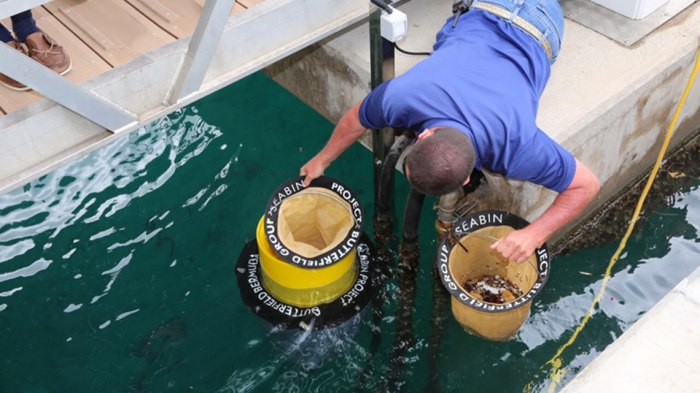 The presence of plastic waste in the Mediterranean Sea represents an emergency that must be tackled urgently. According to United Nations Environment (UNE), 731 tonnes of plastic end up in the water every day, a figure that could double by 2025. Therefore LifeGate is actively contributing to collecting plastic waste from the sea by placing Seabin devices in ports and marinas. 
Raising awareness on this topic is a priority all over the world. But real change starts with our behavior's impact. Getting to know and fully understand the consequences of our actions is the first step to altering harmful choices. 
GREEN RE-LAKE – events for a sustainable lake
From 3rd to 24th December 2022, the Alessandro Volta Foundation is proposing the second edition of Verde Natale, a calendar of events spread throughout the city of Como and around that aims to immerse citizens in a warm and simple Christmas atmosphere, with an attentive eye towards the rediscovery of tradition and the development of a sustainable culture.
Thanks to the collaboration and synergy with important local realities, walking through the streets of the city of Como, families will be involved in numerous sustainable initiatives to raise awareness of a culture based on respect and the protection of nature. The places will be populated by elves on bicycles, juggling Santa Clauses and city bands that will enliven the streets and involve children.
One of these initiatives is Green Re-Lake, in collaboration with Proteus Como and Mondovisione. 
In an unprecedented and suggestive location like the Volta Proteus motor ship, Como organizes two afternoons of activities dedicated to families. On the boat, adults will be able to discover the Green Re-Lake project and watch a live video link from the bottom of our lake; while the children will be involved by the experts of Proteus Como in a laboratory dedicated to the fauna of the lake, to learn about the species that inhabit it and the good actions to be taken to guarantee its future.
The Green Re-Lake project is a sort of "underwater gardening". The project realizes the restoration of the lakebed in widespread patches, in as many areas as possible, until completing a mosaic of spots sufficient to restore the lake's complexity.
We love to sustain such important activities on our territory.
In our small way, at Hotel Loveno, we are struggling to be as sustainable as possible and pass this consciousness to our guests, always guaranteeing the best experience.