Adventures and cycling around Lake Como for all the family
We've already talked about the several reasons why you should visit Lake Como: sport, excursions, history, relax, food, culture and so much more. Your time spent in the area around this lake could build romantic and fun memories or represent a way to take a break from your stressful responsibilities. It can also give you the opportunity to practice some sport, like golf, cycling or trekking, and you can even find yourself taking part in professional and worldwide known competitions.
But, one of the best parts of the Holidays spent on Lake Como is about the activities available for all the family. People of every age can have fun navigating on the lake, following ancient paths in the woods, exploring the villages and learning some new sports. 
How's that possible? Let's find out together!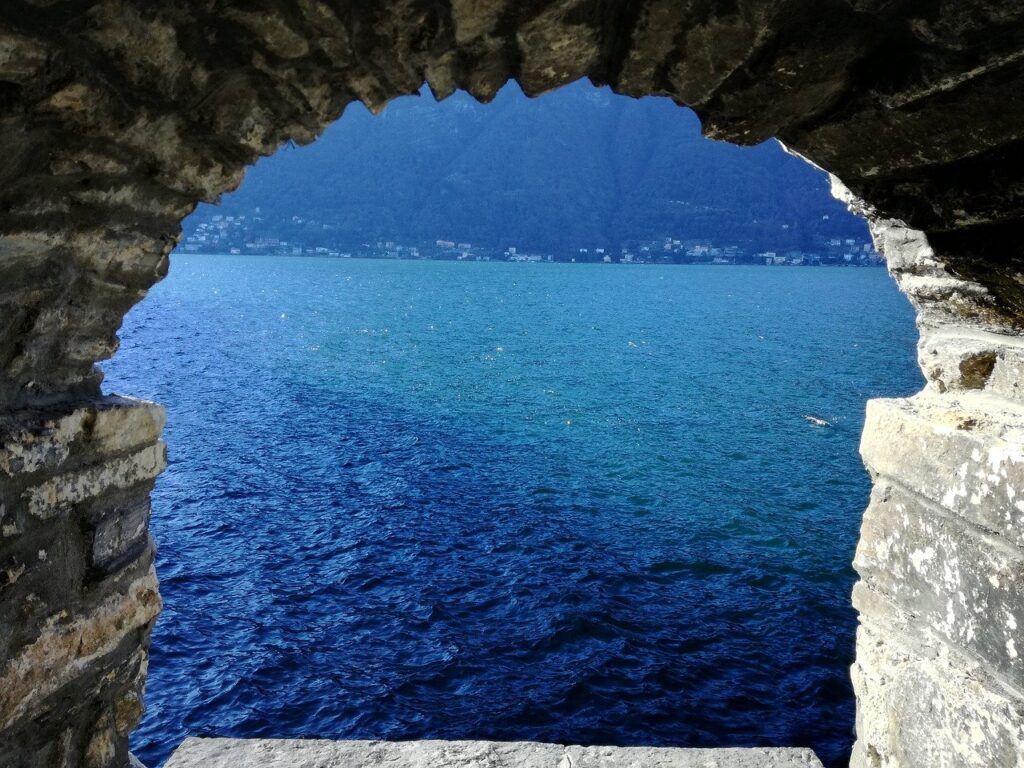 Discover the ancient Villas and their attractions with all the family.
Let's start with Villas, all the historical residences filled with gardens full of flowers imported from all over the world, that can offer stunning views of Lake Como while walking through their yards. 
One of the most famous Villa is Villa Carlotta in Tramezzina, built in the seventeenth Century in the middle of an eight hectares park that usually enchants the younger visitors, who can also be entertained by the several guided tours and workshops. 
Then, there is Villa del Balbianello in Lenno, built in the late eighteenth Century this villa offers tours through its special gardens, enriched with statues appearing from the vegetations, that also hosted the shooting of movies like Star Wars and 007. Again, kids and young visitors will surely appreciate an entertaining walk through these courtyards. 
Another family friendly place is Villa Bernasconi in Cernobbio, built in the 20th Century, the only accessible Villa in Cernobbio. Slightly different from the other, Villa Bernasconi doesn't have gardens or a park, as it was built to be a fashion house, but it's a spectacular example of Liberty architecture and offers different interactive tours for kids. Interactive attractions are also available in every room, by using objects or a specific app.
Discovering the cycling tours near Lake Como with the whole family
Historical activities aren't, of course, the only choice for families, as nature is probably the main beauty of Lake Como and its surroundings. In fact, an holiday in this area isn't complete without a cycling tour, a scenic bike ride or a ride through the woods exploring hills, mountains and exciting routes. 
The main tours suggested by the local organizers are the safest routes for kids, as they keep off the main roads and the car traffic is minimal. They are all on very secondary roads or bike trails and paths, but the difficult level depends on the area, which could be hilly and mountainous, so the use of e-bikes, available both for children and adults, is recommended. 
The Ghisallo Family E-xperience is one of the most famous family tours around Lake Como, with its 200 km length reaching a height of 800 meters. This tour will lead you along the mountainside above Bellagio, passing by some of the main viewpoints of Lake Como and some of the roads that made the History of cycling. Along the way, you will also see the chapel of Madonna del Ghisallo, protector of cyclists, and the cycling museum. 
E-bike tour to enjoy some special views on Lake Como and the Swiss Alps with your family.
Another popular family tour is the one that reaches Rifugio Martina, after climbing some mountain paths where the use of an e-bike is warmly suggested. With its 26 km, reaching a height of 1000 meters, this route will help you enjoy the view from a characteristic mountain lodge and the Jungle Raider Park, an adventure park with fun activities and games for kids. 
Pedalata to Porlezza is another choice you may take for all your family, as it is considered as a great family bike ride. With its 35 km length and its 550 meters of elevation gain, this route starts from Cadenabbia, pass by Naggio and leads you to Porlezza on Lugano Lake. Then, the way back to Cadenabbia rides through the countryside and panoramic cycle paths, with views both on Como and Lugano lakes. This represents an easy ride for all the family, and it could be a real unforgettable adventure. 
Last but not least, the ride to Rifugio Venini, quite different compared to the others. Starting from Argegno, this tour involves a cable car ride before the cycling part from Pigra. After that, you will climb up following an old military route until Rifugio Venini, at an height of 900 meters, where you can rest, taste local food and enjoy some special views both of Lake Como and the Swiss Alps. This is considered as a very safe route for kids as the traffic is minimal… except for cows and goats!
Fun and easily reachable activities on Lake Como for all the family
So, the offer of family activities around Lake Como is huge, even though sometimes the way to reach the right places could be hard. However, most of the Villas and the starting point of the adventure routes that we mentioned above, are easily reachable from our Hotel Loveno. 
You can reach us by different bus lines, like C 13, C10, C12, respectively leaving from Menaggio, LakeComo or Lugano. You can also travel from Milano by train, head to our Hotel taking the train that runs from Milano Centrale to Varenna. After enjoying your stay in our rooms and our warm hospitality for some nights, you can head to the places you prefer in 15 minutes or, at least, an hour. 
A truly little price to pay to build some of your best and unforgettable moment!
Contact us to discover more info@hotelloveno.com.
–  Sara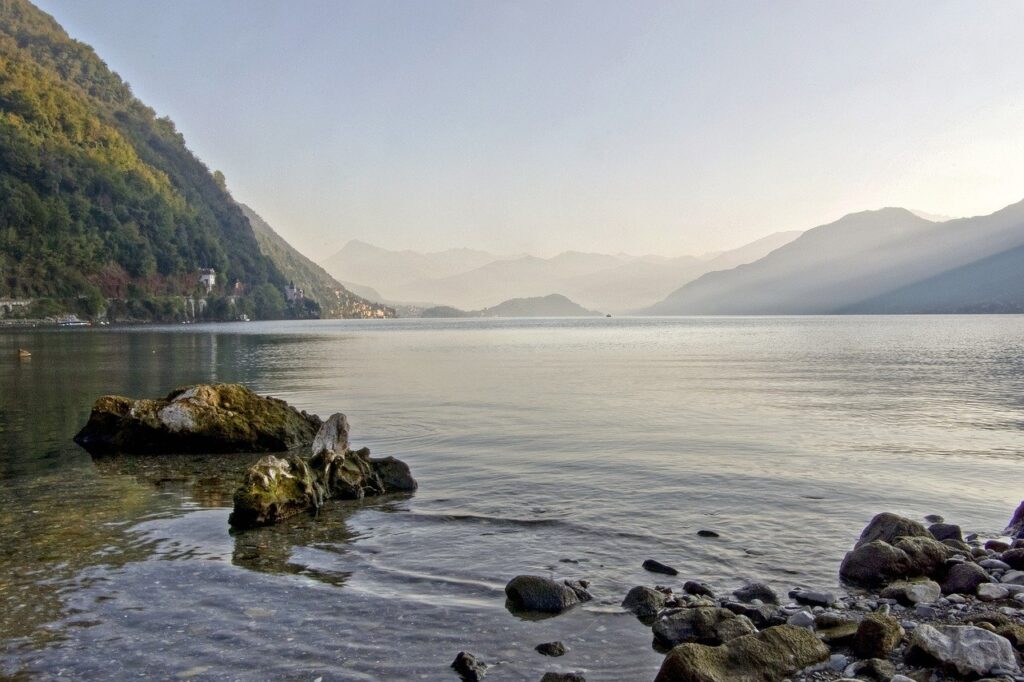 Sources
https://www.lombardiaforkids.it/
https://www.monzaperibambini.it/
https://www.bikeitbellagio.com/family-biking-routes.html?lang=it
Climate change and its influence on lake navigation. [...]
Looking for a green walk to regenerate your [...]