Accessibility in Hotel Loveno: a dream or a real possibility?
Hi there! Today I decided to start the series of articles dedicated to the topics that are the passion of us members of the Hotel Loveno staff.
I, Sara, have been working on sustainable tourism for destinations since 2011. I am always looking for solutions and ways to make every activity lighter and more tolerable for the environment and society in the long term.
These articles will not only be information about our actions and possibilities for improvement, achievements etc. but will be a way to show who we are, your hosts, the people you can, for a limited time, get to know.
We will try to get the best of us out of these texts, and that is why we wanted to start with our passions, but we will also show our opinions.
You might not think the same way, but I ask you, please, to show respect for the ideas and opinions expressed, a bit like we always try to do during your stay. We are always happy for a discussion.
In three years of experience managing a small hotel like Hotel Loveno (HL), I have started to see many, if not all, possible situations for improvement. One topic that is very close to my heart and that I think is deeply underdeveloped in practice is accessibility.
Being accessible, welcoming and inclusive is one of the most challenging things for human beings to do. The law on accessibility in Italy is regulated by Ministerial Decree 236/1989, Law 104/1992 – art. 24 "Elimination or overcoming of architectural barriers". The UN Convention on the Rights of Persons with Disabilities – ratified by our country with Law 18/2009 – indicates a further effort by stating that accessibility is a "means" to enable persons with disabilities to enjoy all human rights and fundamental freedoms fully. After gathering information and getting informed, we have identified some blog articles that have given us help in interpreting Ministerial Decree 236/1989, Law 104/1992 – art. 24 "Elimination or overcoming of architectural barriers". https://www.cpdconsulta.it/wp-content/uploads/2019/12/Monzeglio-2017-GAL-ricettività-accessibilità.pdf
This research has allowed us to confirm that Hotel Loveno is exempted from this regulation for two important reasons:
it has not undergone any building work since the 1950s
it is a listed building due to its cultural interest.
The status of a listed building prevents any changes to the interior or exterior. However, we are still interested in making Hotel Loveno as welcoming as possible for everyone.
We have therefore decided that we will try to make our hospitality better for people with some needs. From a first check, it seems that Hotel Loveno can improve to facilitate the stay of deaf people.
Some of the actions we are considering:
train all staff in how to communicate:

speak slowly and always in front,
be willing to repeat the same sentence several times,
try not to use language that is too technical,
using physical contact, but always discreetly,
avoid background noise that creates disturbance and discomfort for deaf people.

Use clear information: add signs indicating breakfast room, bar, toilet, garden, to rooms.
Provide lighted pathways or lights at night to facilitate orientation.
To enable communication and not make the person feel isolated, equip the rooms with:

call alarms with vibrating or luminous information
add writing materials and telephones with
telephones with visual alarms
alarm clock with a vibrating alarm,
television with subtitled programmes.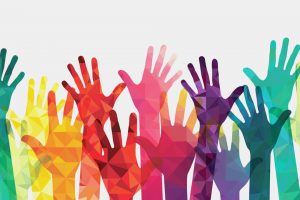 Contact us to discover more info@hotelloveno.com.
–  Sara
Climate change and its influence on lake navigation. [...]
Looking for a green walk to regenerate your [...]